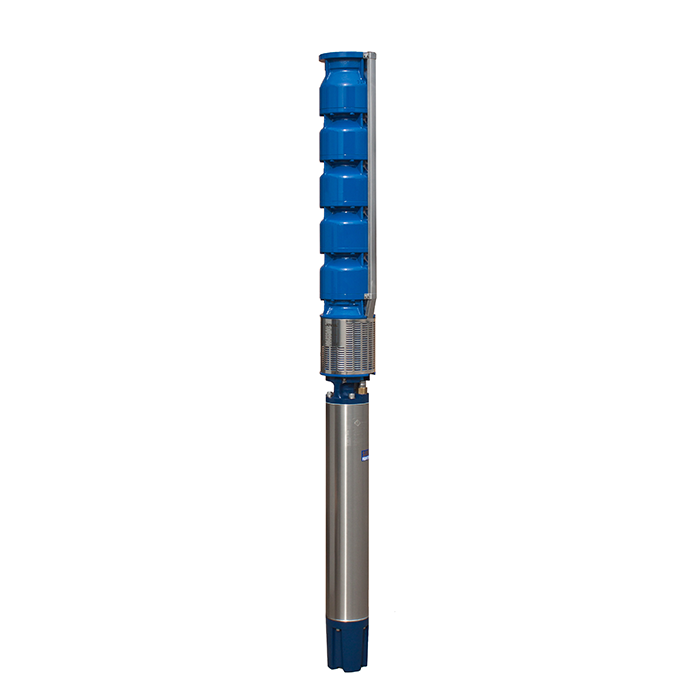 CHARACTERISTICS:
•Flow: up to 400m ³/h at 2850 rpm.
•Manometric head: up to 398m at 2850 rpm.
•Delivery outlet: 3", 4", 5",6" for 6",7",8" and 10" pumps.
•Tested according ISO 9906 standart.
---
•Multi-stage pumps.
•Suction and discharge bodies in gray cast iron GG25.
•Impellers and diffusers in cast iron GG25.
•Shaft, aspiration filter, coupling, valve and screws in stainless steel AISI 304
•Anti-friction rubber wear rings with metallic interior
•Coupling: NEMA1-18-388 stainless steel standard
---
APPLICATIONS:
•Pumping clean water from boreholes, wells, dams, rivers and lakes.
•Water supply, irrigation, fire systems, industrial applications, pressurization systems, etc.